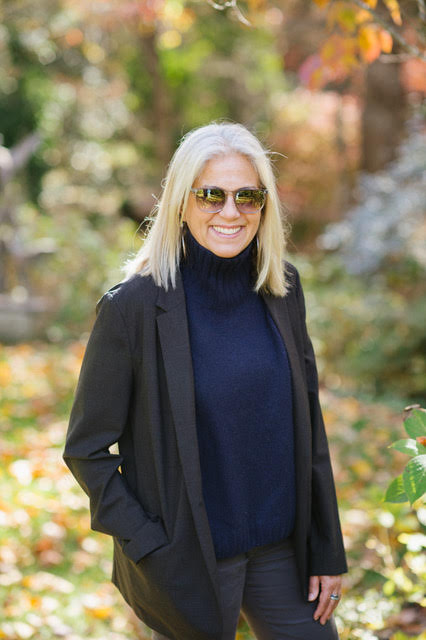 Kathy Heiner is a Charlottesville, VA based Interior Designer. Kathy studied English at the University of Virginia, worked in the fashion department at Elle Magazine in New York, and spent 12 years working in the film industry. KLH Designs was launched in 2007.
In addition to her experience working in fashion and film, Kathy is influenced by her love of art, architecture and travel. Kathy's aesthetic is inspired by her interior designer mother who filled their home with art and style. Her design philosophy is focused on timeless combinations and comfortable spaces, adding color and playful elements whenever there is an opportunity.
Kathy prioritizes getting to know her clients and their needs in the design process. This collaborative approach to interior design is informed by function as much as form. Adding layers to a clean space while maintaining how to support her client's lifestyle, is central to Kathy's process. This personal approach allows Kathy to create unique and functional spaces.
Based in a small college town, Kathy has a vast knowledge of the marketplace, and sources from all over to meet her client's individual needs. She can source locally or travel to find just the right pieces for any given space. She has projects in NYC, Charleston, Boston, Rockport MA, Kiawah, and Gloucester, VA, which gives her the opportunity to explore many different markets. Having lived in LA, NYC, Atlanta, Aspen, and Virginia has also provided access to a variety of vendors, artists and makers.
Kathy has two wonderful sons and she relishes any time she gets to spend with them as they embark on their adult lives.
Kathy would love to speak with you about your project. Please email inquiries to: klheiner1963@gmail.com