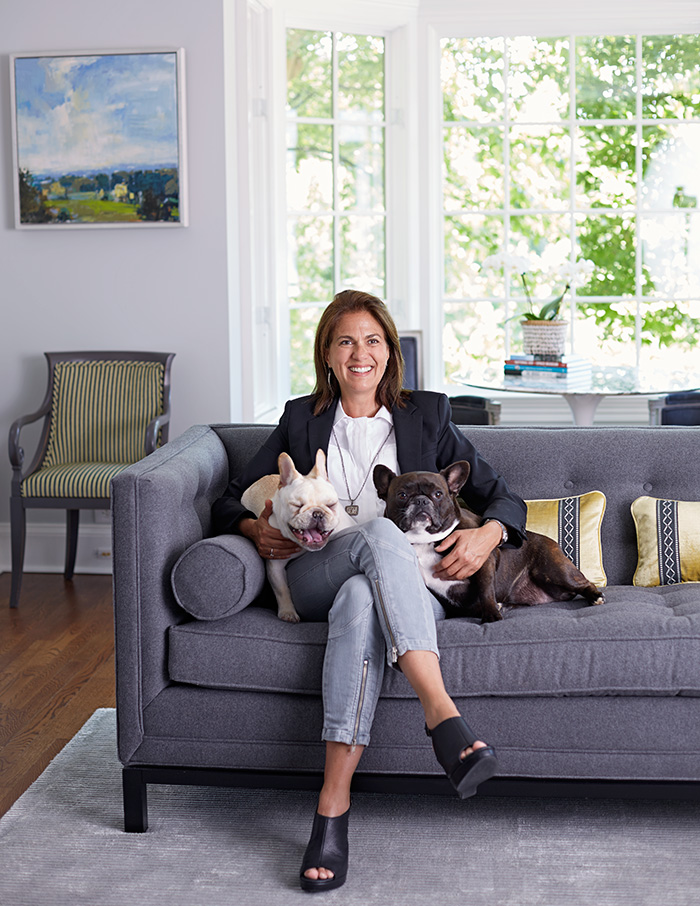 BLENDING BOTH CONTEMPORARY AND TRADITIONAL AESTHETICS
Kathy Heiner has been surrounded by design most of her life. As a child, her mother, an interior designer in her own right, nurtured her creative sensibilities. As a young college graduate she worked in the fashion department of ELLE Magazine where her love of fashion thrived. She later transitioned into the film and television industry where she spent 12 years working on movies and television. Today she has merged these talents and interests into her own interior design firm working on both residential and commercial projects.
With southern roots and big city life, Kathy is inspired by what has always surrounded her: art, film, fashion, and travel. With her infectious laughter, curiosity, passion and drive friends and family came to Kathy to create their dream spaces. She quickly realized she had a flair for turning the traditional into something extraordinary and decided to launch KLH Designs in 2007.
Her design process and innate ability to get to know her clients allows Kathy to create spaces unique to those who live in them. She sources from all over, never limiting her options, and isn't afraid to mix traditional with contemporary. Along with the design aesthetic Kathy focuses on function, maximizing space and usability.
Kathy lives in Charlottesville, Virginia with her two sons Max and Riley and her French Bulldogs Willy and Otis.